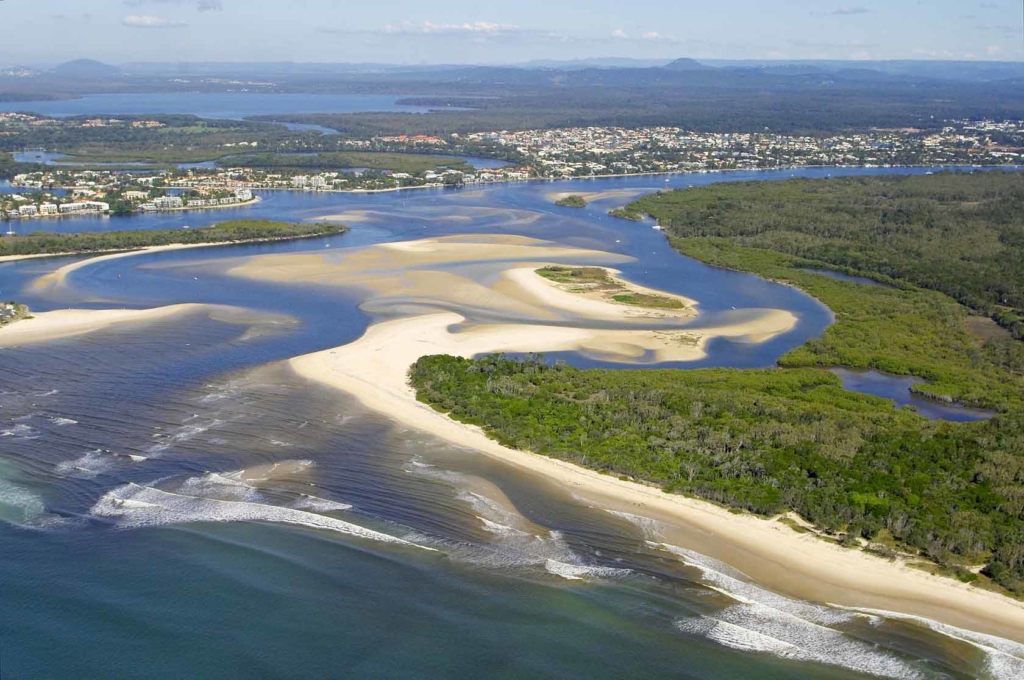 The Noosa River Catchment
The Noosa River Catchment has an area of approximately 784 sq km.  Apart from the large freehold property "Tarangau" and areas of state forest, all of the upper reaches are protected within the bounds of The Great Sandy National Park, Cooloola Section.
Without doubt Noosa and its catchment are places of beauty. The name Noosa is believed to mean "Shady Place" in Aboriginal language.
The Noosa River flows predominantly north to south, beginning in the Como Escarpment, passing through the western basin to meet Teewah Creek before flowing south across the Noosa Plain.  The river is dominated by the Noosa Lakes system, which comprises Lakes Como and Cooloola in the north, Lakes Cootharaba and Cooroibah in the central regions and Lake Weyba and Lake Doonella in the south.
The Noosa River, approximately 60 km long empties into the Pacific Ocean at Laguna Bay, Noosa Heads.   Major creeks and tributaries include Teewah, Kin Kin, Cooloothin, Ringtail and Cooroibah Creek, Wooroi, Eenie, Keyser, Cranks, Murdering, Horseman and Weyba Creek.
The Catchment
The Noosa River Catchment, with an area of some 784 sq. km., is consisted of six major sub-catchments, from north to south:
Teewah Creek Catchment
Upper Noosa River Catchment
Lake Cootharaba – Kin Kin Creek Catchment
Lake Cooroibah Catchment
Lower Noosa River Catchment
Lake Weyba Catchment
The Noosa River has consistently been rated as in good condition (A to B rating). The 2009 Ecosystem Health Report Card released on 21 Oct 2009 revealed a rating of B+ for both Noosa catchment and estuary. Results for other catchments in SE QLD were not as good. To learn more about this, go to Healthy Waterways' website.