Project Description
Congratulations to all the entrants in the 2013 Community Art Comp.  The winners were announced on 8th August at the Unfurling of the Banners at Noosa Library.
Many thanks to our sponsors Noosa Biosphere Ltd. and Friends of Noosa Library.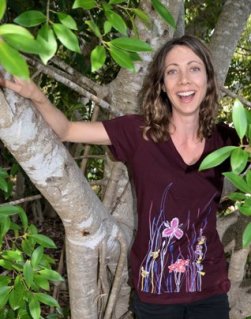 Pictured (left)  is Naomi Robinson wearing her prize winning designed t shirt and (right) Suzanne Bloomfield.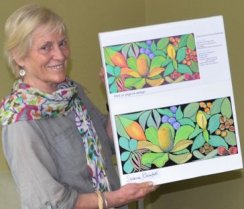 Pictured above are the winning entries;  Top Left:  Winner – Naomi Robinson, Top Right;  Friends of Noosa Library Winner – Suzanne Bloomfield, and below, NICA Encouragement Awards – Katrina Nash (left)  and Neita Lindfield (right).